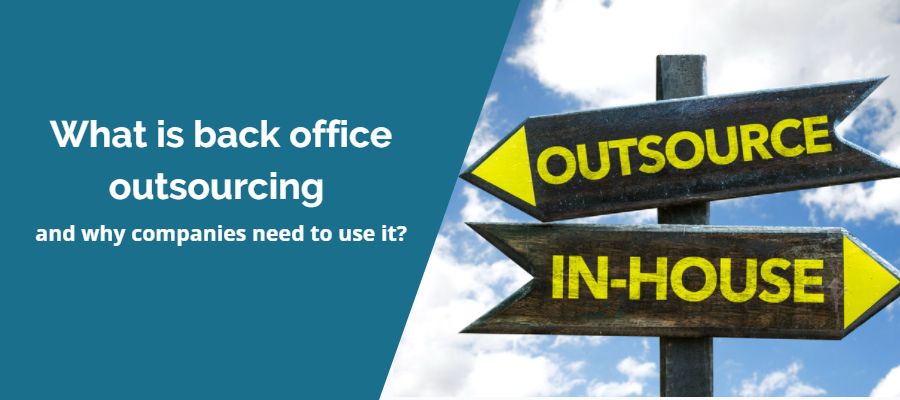 Back Office Outsourcing is the process of outsourcing office processes to a specialized outside company. Back office outsourcing focuses on core business elements and frees up human resources within organizations. The heart of a business requires accurate bookkeeping, database management and everything else that goes with them, and improper completion of these things could have long term negative impacts on the business.
Your back office needs professional management and having a team behind the scenes to fulfill these jobs can be a costly burden. If you own or operate a small business you would likely seek out the outsourcing of these functions to another company.
A new report from Shared Services and Outsourcing Network (SSON) found that Fortune 500 companies lost $480 billion due to ineffective back-office systems. Even small companies can now enjoy outsourcing opportunities.
Most Outsourced Back Office Support Services
The most common back office support services include payroll, bookkeeping, human resources, information technology, marketing and data entry services. Businesses looking to increase profits have opted for back office outsourcing for years as an efficient option. Advantages include scalability, access to current technology and knowledge, cost-efficiency, concentrated attention on the core activities and much more.
Several core applications are undoubtedly taking advantage of outsourced service providers. Some reasons to do this include the missing knowledge to setup processes like payroll or bookkeeping. Outsourcing IT is required to provide the best technological support available. The decision to outsource back office functions is crucial to lighten the in-house team's workload and set its sights on the important aspects of the business.
There are some positive side-effects that you need to know about business process outsourcing. Company employees must understand how to select the right back office solution that will work for them. Advantages should additionally be considered since outsourcing contributes further expertise and access to current technology.
Advantages of outsourcing back office services
Businesses who leverage outsourcing are able to save time and resources on back-office outsourcing. Outsourcing allows the firm to focus on core competencies while leaving the other tasks to professionals without needing to staff for each of them. Since 2013, Toronto businesses have largely capitalized on outsourcing their back office operations in an effort to maintain focus on their business activities. Back office needs may vary depending on the size and industry of an organization but outsourcing is available to accommodate SMBs through setup processes and growing stages. The cost of staffing for each job far surpasses that of relying on a company that does the work only when required. Outsourcing your back offices gives access to seasoned individuals with an aptitude and ability to provide excellent services and added value.
Back-office training is costly
The correct training could represent the difference between success and costly mistakes. When you hire Outsourcers for back office services you get support and training services for everything involved with an organization. Back office Services can help your company set up a new payroll service or bookkeeping service even if no one on your team has the training to do so. Outsourcing can be extremely helpful in preparing employees for the latest developments in your business.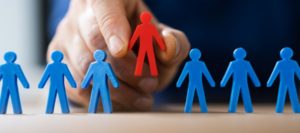 Staffing Is Costly
When you outsource your back office management functions you don't have to worry about paying for accounting or bookkeeping software. Opting to do this for your business is cheaper and allows your business to survive and keep more cash flowing into the business. If you have a small business, it may be difficult to open an office with full back office services, which can be costly both in terms of staff maintenance and office space.
Back office outsourcing increases your company's flexibility.
Back office process outsourcing is ultimately scalable – which makes it quite popular across all aspects of a business. This easy way out can greatly reduce your workforce cost effectively. A team of back-office managers will reduce your staffing costs of 75% while giving you access to a competent workforce who is devoted to your company's goals. As your team grows or shrinks, a flexible and cost effective solution guarantees better support for your company.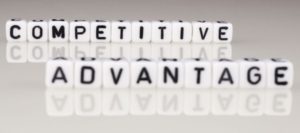 Working in a competitive market
Many business owners are reluctant to relinquish control over back office operations. In a competitive market however, you don't have time to worry about back office functions or human resource and need to stay on top of your industry changes. An outsourcing company offering back office services will help you answer fundamental questions: How do you increase revenue in your business? Is your business geared toward expansion? There's no doubt this is a cost effective strategy as you will be surrounded by a team of professionals in all aspects of your business.
Timing is everything
Back office functions might be time sensitive. A wrongful handling could lead directly or indirectly to fines and other financial problems. Hiring an outsourcing agency means you never have to worry about important back office operations being completed on time. We'll pay your HST in full and then review your books. As part of our back office services, we also keep your payroll up to date.
Local back office outsourcing
While many offshore companies provide back office services, finding a local company to take on this type of work can prove to be incredibly more beneficial.
First, it's not secret that a local company will understand your market and external factors better as they can more accurately gauge the elements that surround your business on a day-to-day. For example, Canadian winters have economical impacts on businesses as they may need to acquire new technology, hire more staff or spend more during these months.
A local company providing back office services is also easier to work with as the relationship tends to be stronger and more fluid not being subject to largely different time zones and work hours. The cost of choosing local support may be greater but piece of mind for operational support is well worth it and drastically improves your chances at success.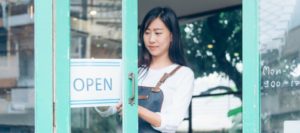 Why should a Small business outsource these operations?
Many Small businesses are inclined to do a substantial amount of back office work by themselves. This can use up time that you could be used better to pursue others core tasks. When outsourcing the back office, you save time and reduce costs. You can benefit from back office services provided by professional service providers without having to pay for employees or maintain staff, something that is usually a big deal for small businesses.
As a new small business owner, it's very difficult to keep track of everything and learn new processes when your main purpose in the business is to make money. You may not know how to setup a payroll or benefits, let alone have the time to do your own bookkeeping. Outsourcing back office services will allow you to only worry about things that matter to you among other benefits
Back office outsourcing services for growing companies
Outsourcing labor intensive tasks is one way of freeing your in room workforce from mundane tasks. Responding to email, scheduling appointments and facilitating a meeting can be done by a remotely accessed personal assistant. In-house finance managers can be assisted by an incoming outsource team composed of a payroll manager and a professional accountant. Your operations team will benefit from outsourced business strategic development and your data entry could be taken care-of easily.
At all stages of company growth, new solutions and processes can be introduced by the outsourcing company to meet a new set of standards and needs. This could be related to HST/GST for a newly incorporated company, or simply getting a large influx of new employees on a payroll. Regardless of the growth speed, back office outsourcing services eliminate headaches and help maintain focus on core business.
What is the best way to choose back-office services?
It's important that you are very clear about your goals and what you want to achieve from the perspective of your outsourcing partners. It is also crucial to find a service provider who meets or exceeds your expectations.
Overall your outsourcing partner must identify your primary needs effectively and revisit these regularly. You shouldn't have to worry about deadlines and whether or not important tax documents were filed. The goal here is to replace your accounting or human resource department with a company that provides ample expertise.
Free up time and money
Young businesses utilize outsourcing in order to grow. It allows them time to work more efficiently with minimal overhead. Other benefits include the ability to save on time if required. You no longer have to pay a full time employee or team to manage an offsite business. You can get professional services whenever you want and as you need.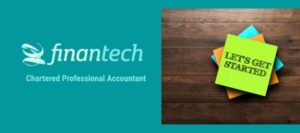 We are on your team: FinanTech Back-Office Outsourcing Company
Contact us to find out what services we can offer you and how you can benefit from having access to a local back office outsourcing company. Based in Toronto Ontario, we provide our professional accounting and back office services to a variety of clients. Free up time and resources; Get the back office services and support you need!